Established in 1999 Sam Cox Landscape is a design and construction practice based in Melbourne, Australia.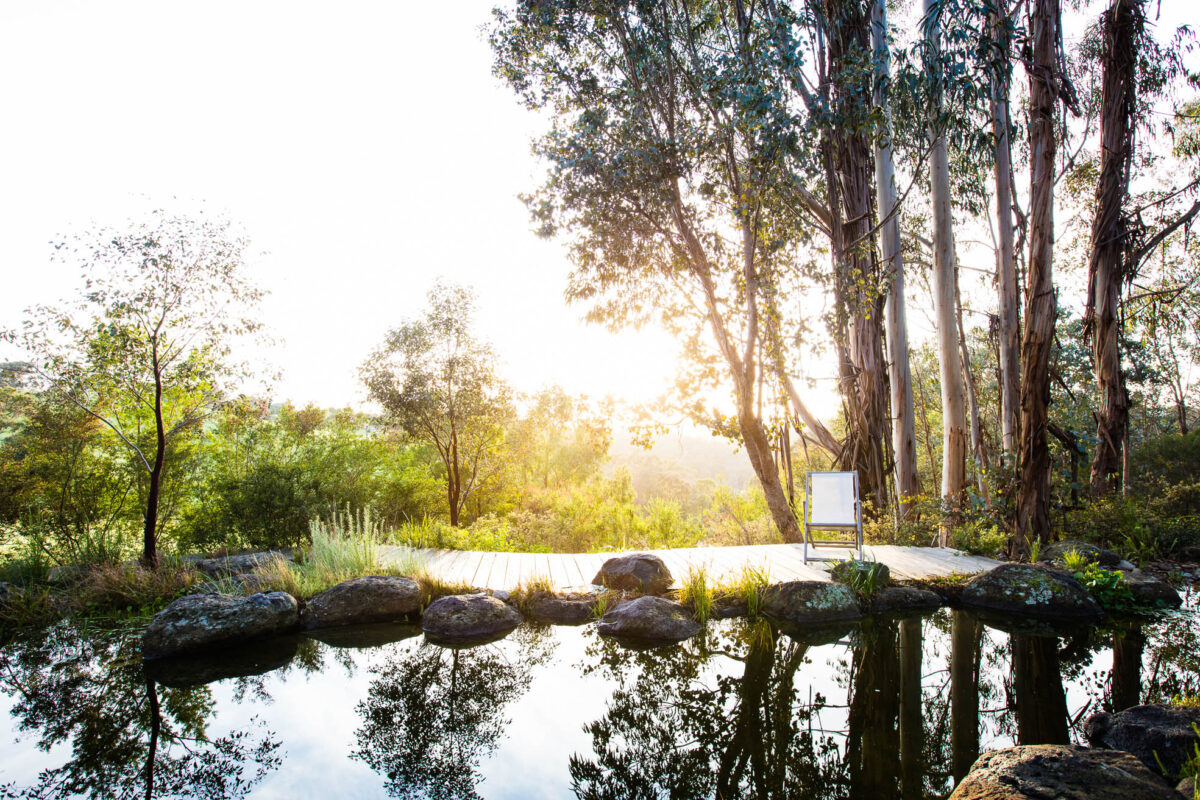 Sam Cox Landscape designs and builds native gardens in the Australian natural style pioneered by Melbourne designers Edna Walling, Ellis 'Rocky' Stones and Gordon Ford. Located in Melbourne's northeast, we maintain a small, specialised team that pulls together all aspects of our projects. Our design approach is suitable for contemporary and traditional contexts, and we welcome enquiries for projects in urban and rural settings.
There is an enduring, understated beauty in a naturalistic bush garden. All our landscapes are based on carefully honed techniques of rock placement, earth shaping and layered native plantings. We seek to reinstate a sense of place that connects to the wider environment through restrained design, while bringing Australian nature's sensory elements into proximity with daily routines.
Philosophy
We work in the natural style utilising native plants and local materials to bring the essence of the Australian bush into the everyday lives of our clients.
Our team's passion for naturalistic design is inspired by the legacy of Gordon Ford, Sam's mentor from 1996-1999. Ford was in the final years of his practice and the pre-eminent figure in developing the 'Australian natural style' over five decades.
While the principles and techniques originated from his friend and colleague Ellis Stones in the early 1950s, Ford's practice was informed by his deep exploration of naturalistic design's philosophical and historical roots. The late 18th Century landscape school, the cottage garden movement and traditional Japanese garden culture emphasised asymmetry as a principle reflected in nature. Ford instinctively drew from these traditions, reinterpreting them for the Australian context when broad cultural shifts began to embrace the once-maligned bush.
Ford refined his practice around concepts such as mass and void and non-defined boundaries while eliminating the perception of man-made elements, creating timeless bush gardens with a sense of place.
Our practice is committed to continuing Gordon Ford's design legacy while improving the resilience of our landscapes in response to changing environmental conditions and the effects of global warming. Our hands-on practice of design and construction provides us with the direct feedback necessary for such adaptation. This extends to improving our literacy and knowledge of indigenous plant species and their place in the creation of landscapes for future generations to cherish.
Process
Our work in the natural style is grounded in the integration of design and construction. Since Sam's beginnings with Gordon Ford, the expectation of designing with drawn plans has become the norm. While concept designs are an important, if not necessary, part of our process, we maintain that two-dimensional documents are no substitute for our team's sympathetically applied techniques throughout the construction process. We work with our clients on the proviso that we design and build all our landscapes.
We assess your project in reference to design considerations, location, and timeframe expectations.
Onsite consultation with Sam to walk through, discuss design and consider budget limitations.
An indicative budget is prepared based on the consultation. If accepted, we develop a concept plan.
Upon delivery of the concept plan, a 5% deposit is due, and we schedule an approximate start date for landscape construction.
A further 25% deposit is due seven days before works commence.
Progress payments and final invoicing are detailed depending on the scale of the project.
Design fees are incorporated into the overall project budget. Our agreement with you is that all design documentation remains the property of Sam Cox Landscape until the completion of the project.
We do not prepare design concepts or plans for others to build.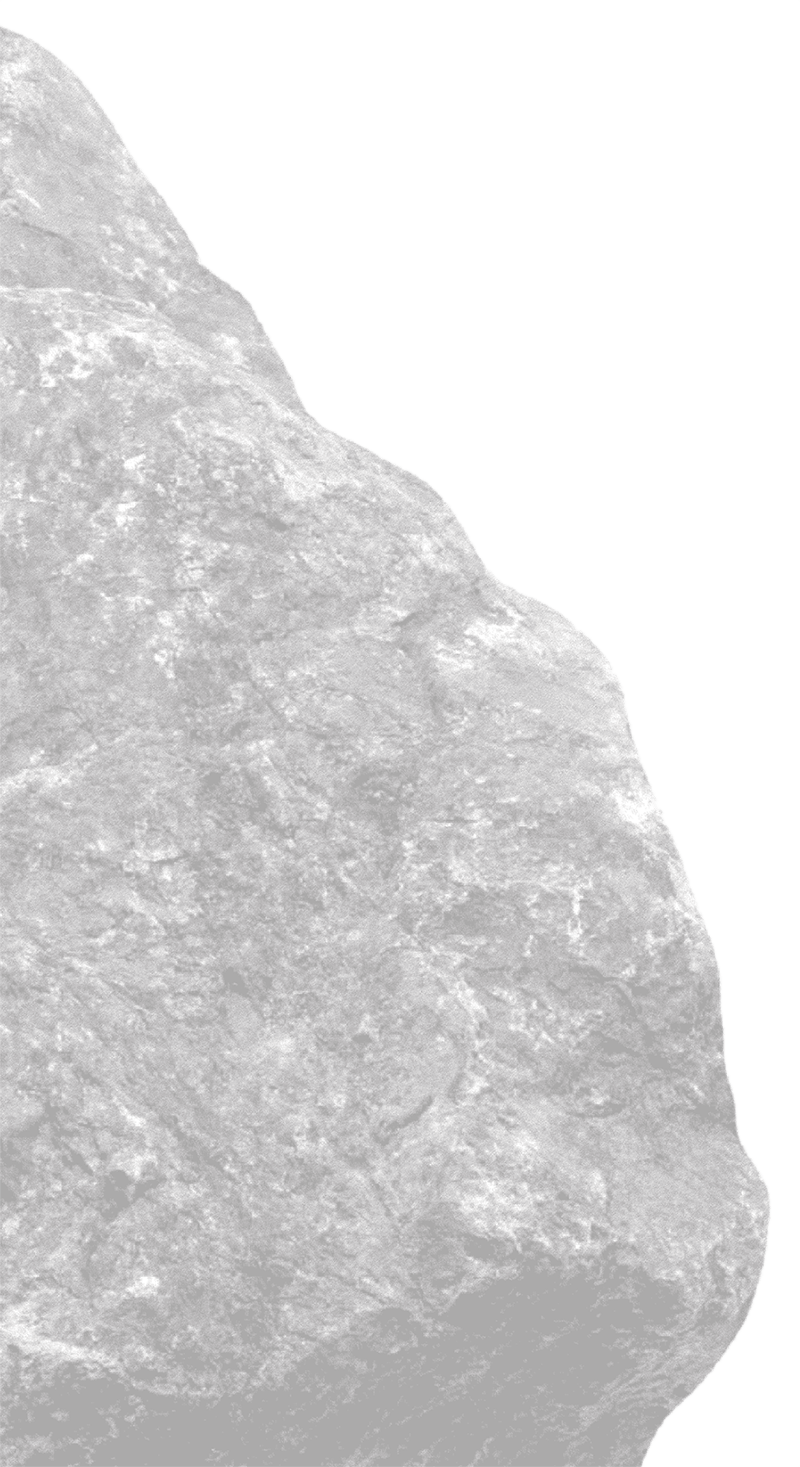 People
Sam Cox
I grew up in central Victoria with a deep affiliation for the natural environment. Leaving school, I travelled overseas dabbling in eco-tourism, farm-work and national park maintenance. Upon my return, I had an opportunity to meet Gordon Ford at his Eltham garden, where we discussed his style of landscaping at length. Gordon offered me a couple of weeks of work experience while I waited to begin study at Burnley Horticultural College. Work experience soon became full-time work, which continued until Gordon passed away in 1999.
In developing my practice I have endeavoured to maintain the integrity and approach that my mentor brought to his work. I take every opportunity to increase awareness of the naturalistic landscape school, which has brought a wealth of creative purpose to my life. I am heartened by a renewed enthusiasm for native gardens and encourage landscape design students to study our local design tradition pioneered by Stones and Ford.
Pictured here with my partner Lisa Hatfield and Dash and Dot.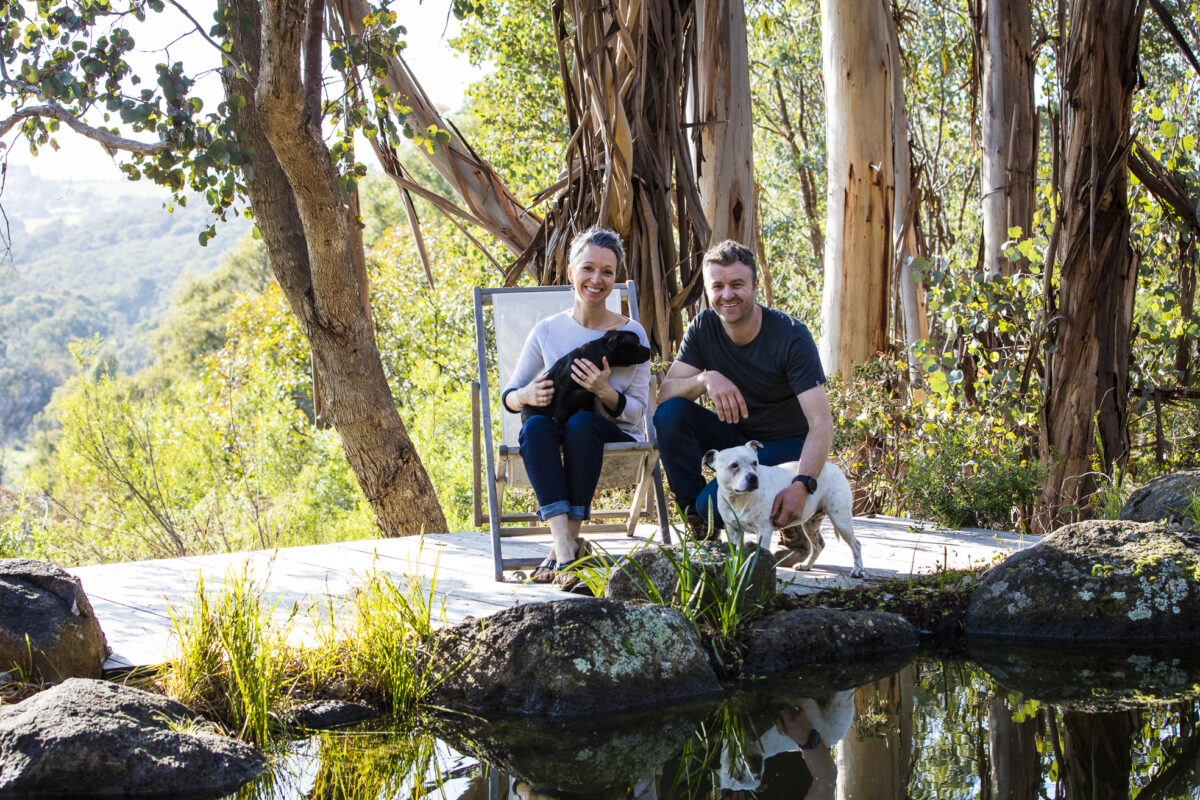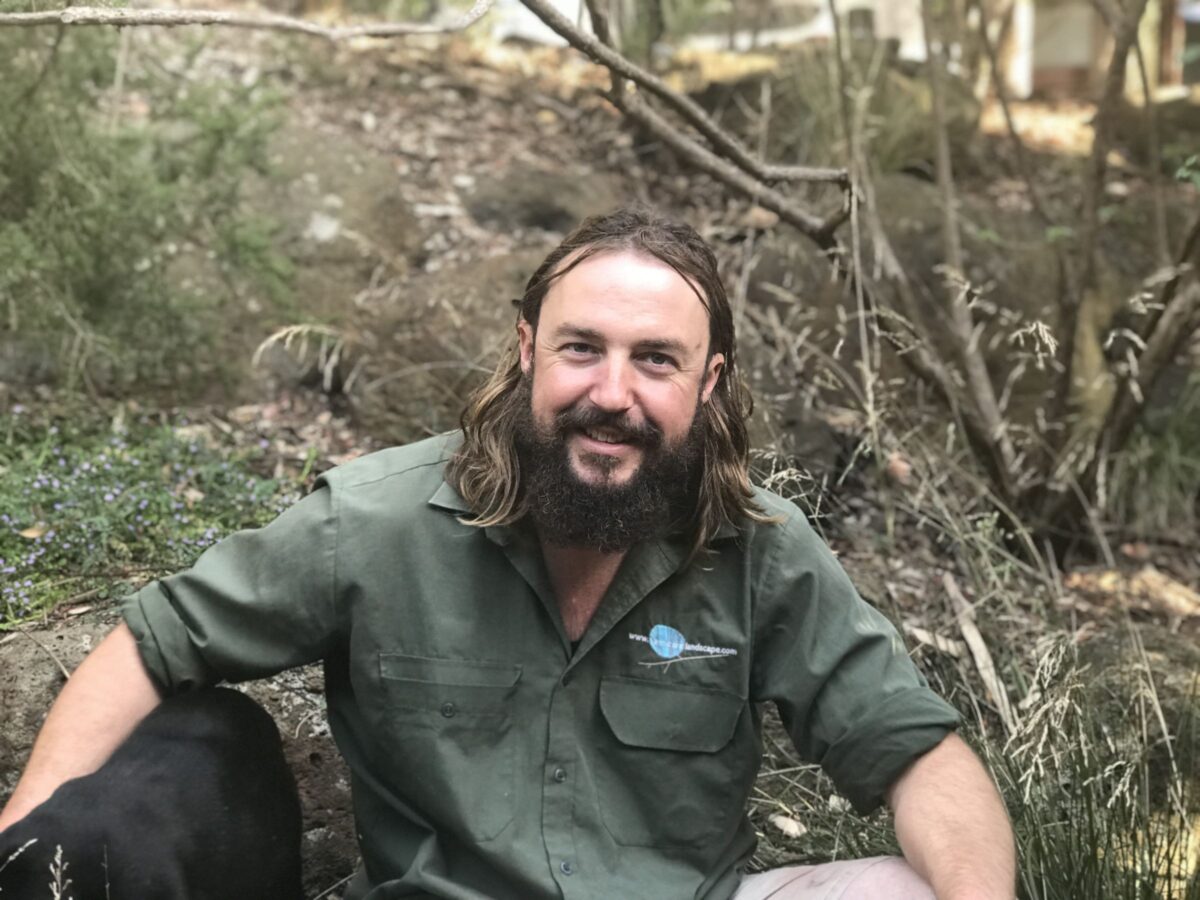 Jim Pfeiffer
Jim grew up in Eltham, surrounded by native gardens. He was the last to undertake work experience with Gordon Ford (in 1996), and he maintained 'Fülling', Gordon Ford's Eltham garden, with Gwen Ford until she passed away in 2012. Jim studied horticulture at Burnley while still working in the industry and rejoined our team in 2005. An experienced machinery operator and with a natural eye for detail, Jim is highly proficient in the techniques we practice. Jim spends his weekends renovating and landscaping his splendid bush property with his partner and daughter.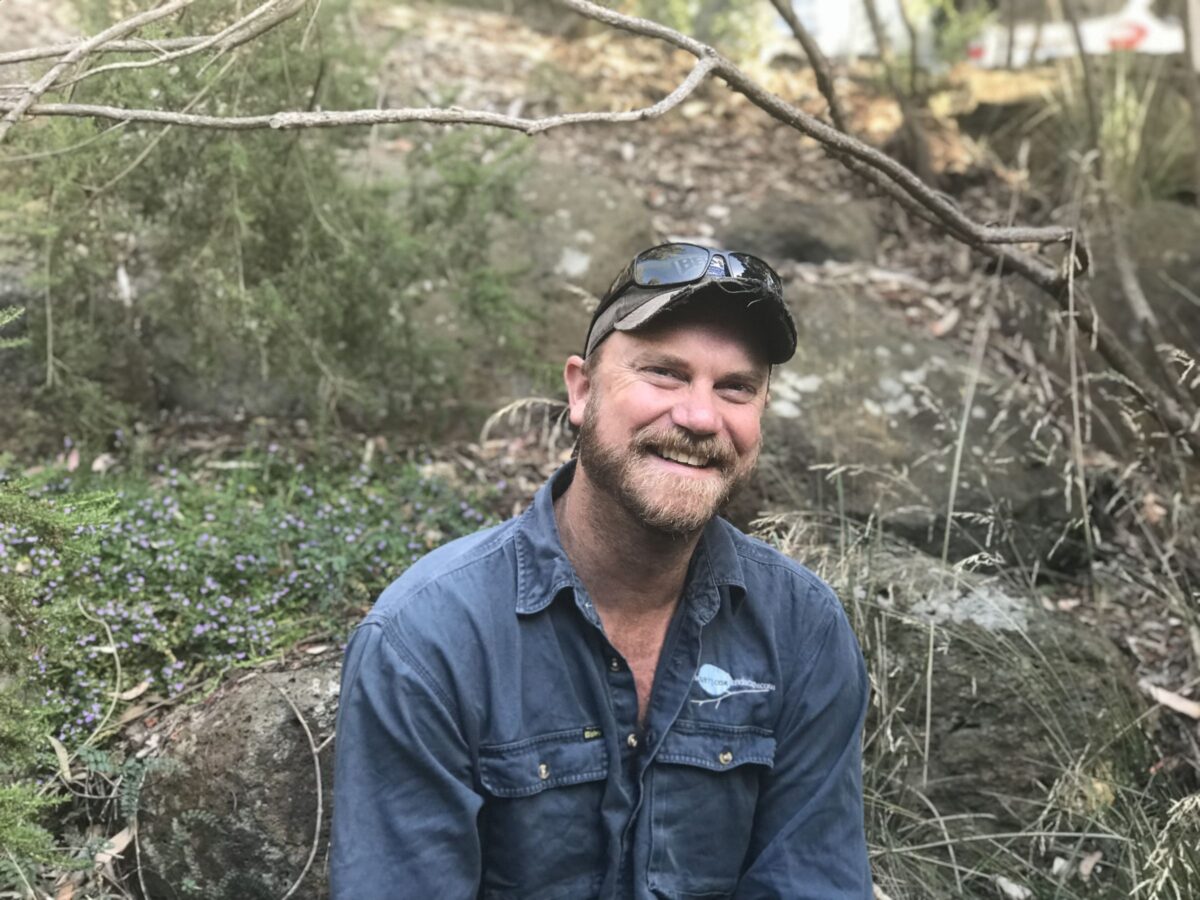 Dean Maguire
Dean contributed to our projects as a subcontractor for many years, and in 2015 we welcomed him as a full-time crew member. With more than twenty years of experience in the landscape industry, he specialises in paving and stonemasonry. His use of stone and natural slate materials is to the highest levels of artistry. Dean enjoys time with his partner and kids when he's not working, touring on his Harley Davidson and creating fine home brews.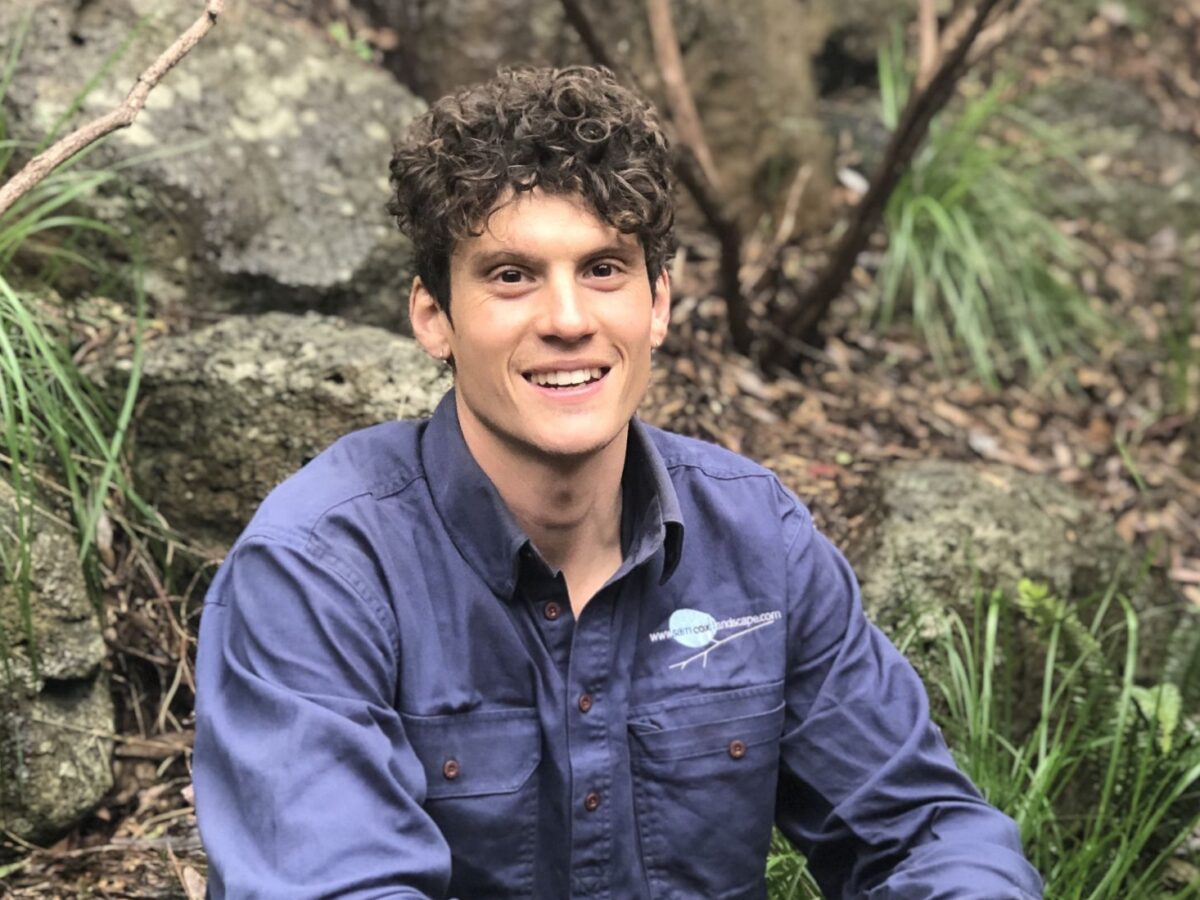 Adam Daniel
Adam has been in our orbit since a stint of work experience with us fifteen years ago. He has travelled the world and for a time explored a career facilitating youth programs. His interest in green living prompted a return to landscaping, studying horticulture while living in Sydney. During this period, he gained practical experience maintaining urban gardens. In 2019 Adam returned to become a permanent team member, and in 2020 he signed on as an apprentice. His passions include surfing, growing food, tinkering with various projects and spending time with friends and family.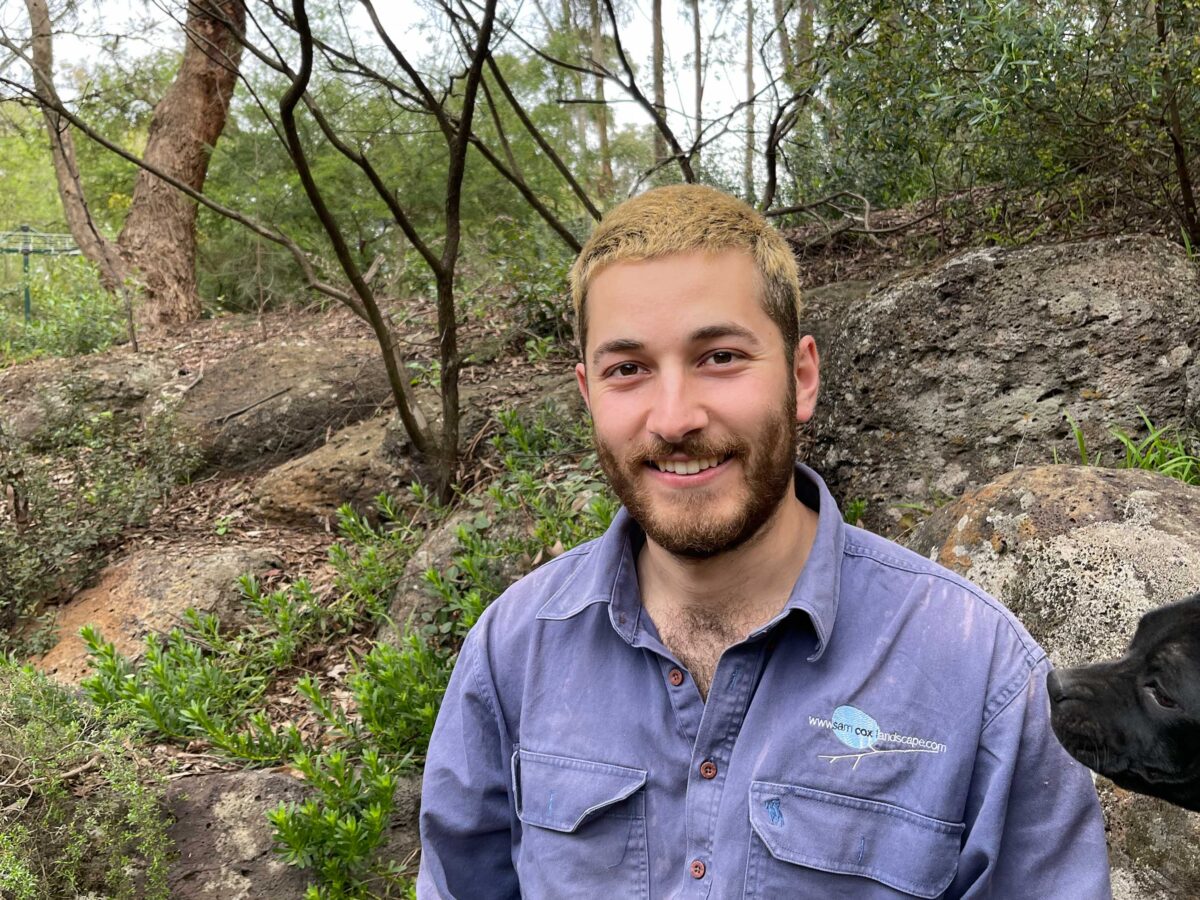 Callum Furey
Callum introduced himself to us two years ago when he shifted from Architecture to Landscape Architecture at Melbourne University. Working with us part-time while completing his studies, we've noticed his passion for horticulture and eye for design. Cal has embraced working on-site as part of our construction team between his days in the office as a design assistant. He is developing an invaluable skill set for integrating landscape architecture with the natural style we work with. Cal always has various projects on the go; he is currently preparing his ute for remote touring to see more of Australia's natural offerings.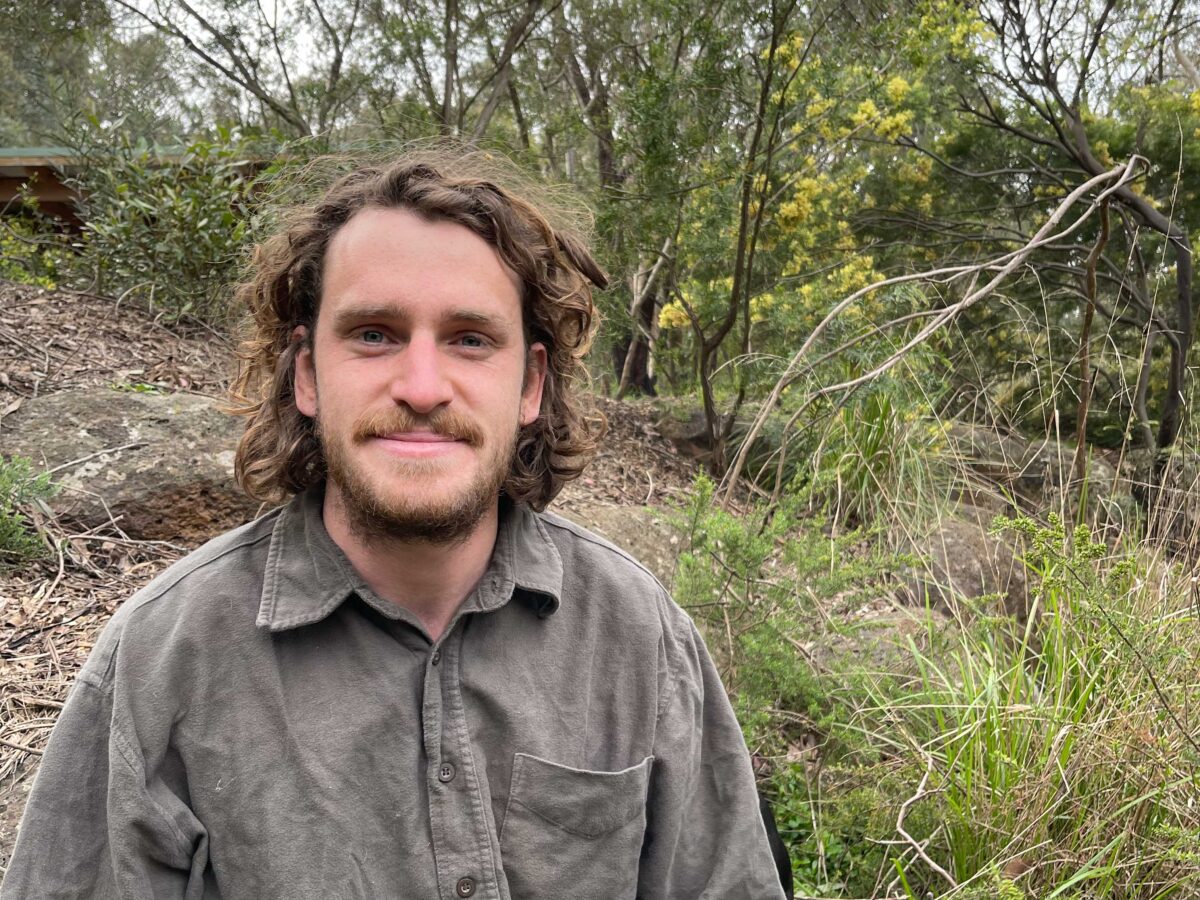 Sam Kilner
After gaining a BA from Latrobe University, Sam moved to the Eltham area, attracted to the mud-brick building scene. Experienced in garden maintenance and soft landscaping, with a Certificate III in Horticulture, Sam discovered the natural garden tradition and Gordon Ford's work which led him to us in 2020. Sam is an easy-going and valued team member with a penchant for mechanical tinkering and repairing vintage tools such as chainsaws.
As with my beginnings with Ellis Stones, Sam has also found his life's work."
Gordon Ford — 'The Natural Australian Garden'